Printing
Your printed material may be the first thing that a potential customer sees from your business. That may be in the form of a flyer, a business card, or even a banner at an event. It is important that this is of the highest quality to leave a lasting and positive impression.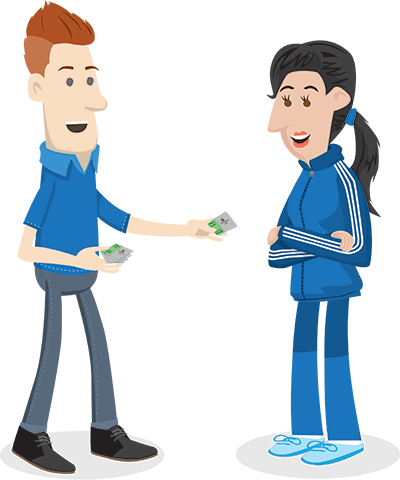 Physio123 printing will make your business look very professional to all of your potential clients. High quality business cards will convey the level of professionalism consistent throughout your clinic, and will provide potential patients with a great first impression. All of our printed material is of a professional standard, and is designed by Physio123 to be as interesting and appealing to your audience as it possibly can be.
The best leaflets and banners will spark an interest in those that see them. They will make people want to know more about your business, and follow the steps described to get that information. That could be a visit to your website, or maybe a phone call directly to you. We strive to make that happen.
Physio123 will create printed material that persuades your audience to take your desired action. We know what it takes to spark an interest, and keep an audience reading. We are confident that we can successfully market your business through our printed material.
Contact us today to find out how we can meet your printing needs.