At a
glance
Barry was a chartered Physiotherapist in Ireland who had been working in the public sector in for 8 years. He was planning to open a private practice and contacted us for our help.
#1

for "Kehoe Physiotherapy"

65%

increase in pageviews

130%

increase in users
Client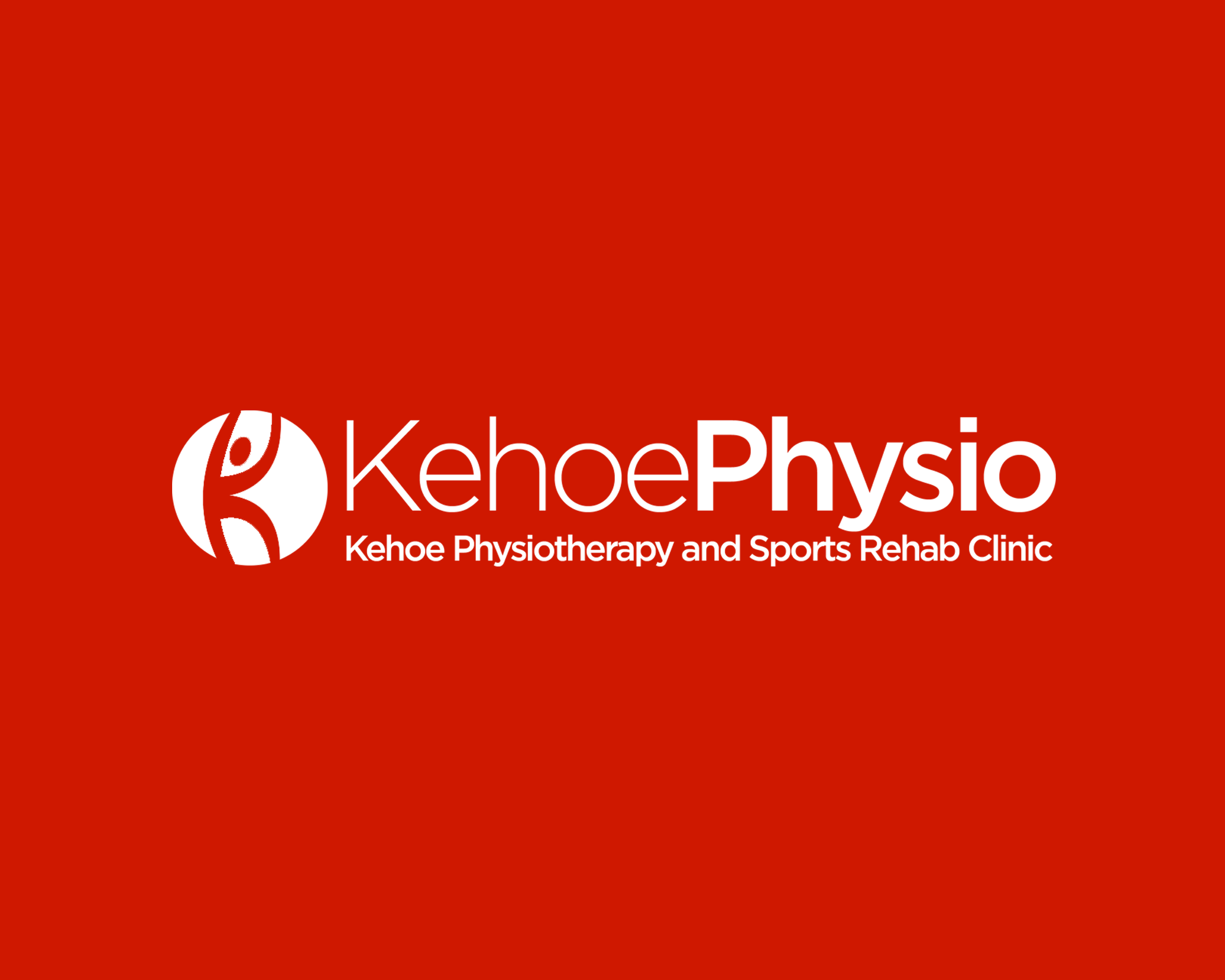 Location
England, United Kingdom
Website
Services
Musculoskeltal and soft tissue injuries
Orthopeadic Rehabilitation
Acupuncture Therapy
Back and neck pain
biomechanical and Postural assessments

The Challenge
Barry was keen to have a practice that would provide both individual and group treatments and wanted a website that would be effective at marketing both of these services.
What happened next
Quick setup - In 2 weeks Barry had a new website for his clinic.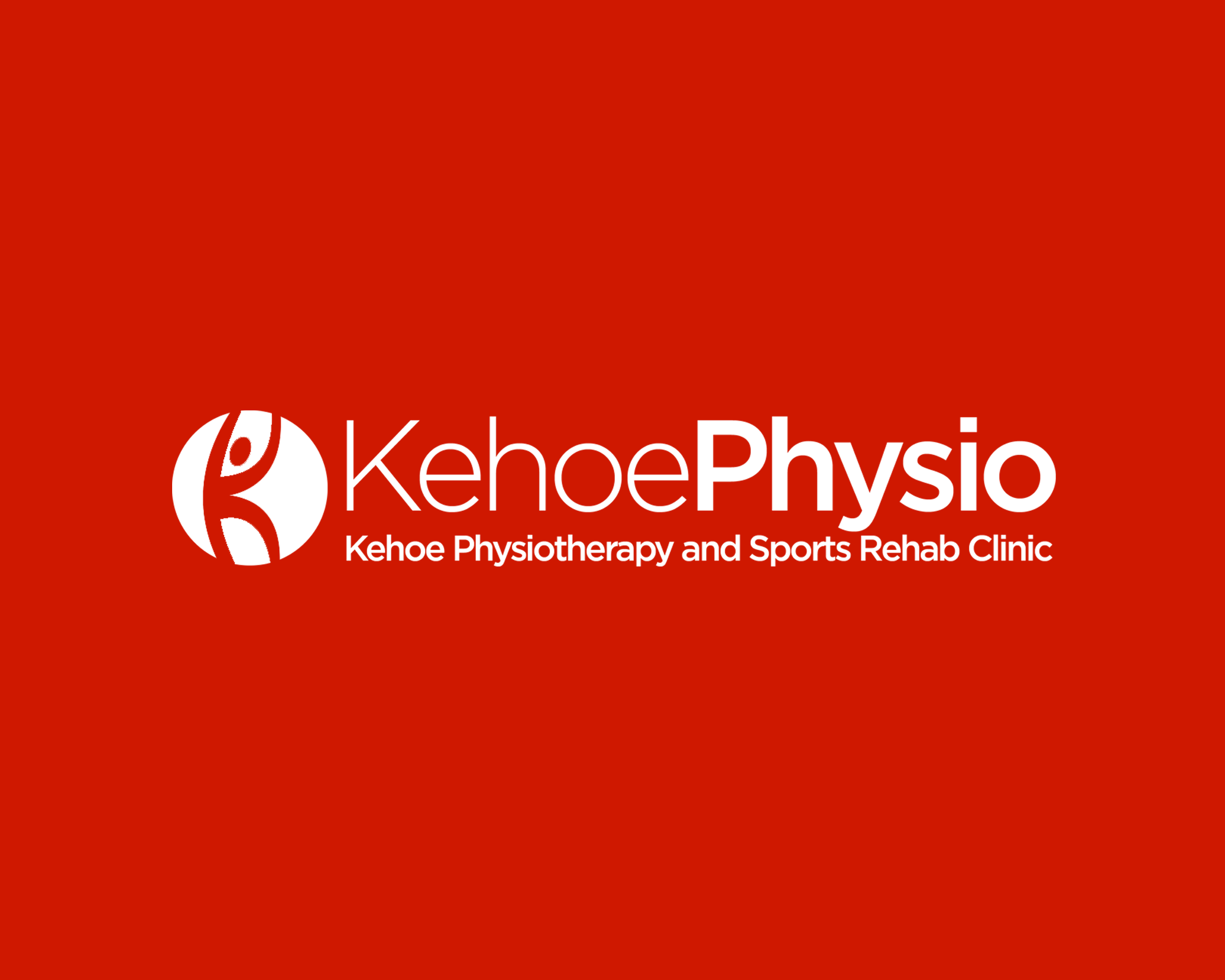 What
Barry Says
Barry returned his customer requirement form within one week allowing us to get started immediately. Within two weeks Barry's new website was online! To ensure that Barry's website would generate new patients, we immediately commenced a search engine optimisation and Google Adwords campaign.
As Barry was setting up a new business from scratch, we were keen to develop an identity for his business. We created a logo for his website which reflects his business name and the services he provides.
Barry wanted his website to incorporate:
A modern looking website that caught visitor's attention and encouraged them to make an enquiry.
A red and white colour scheme.
A clear and user-friendly navigation structure.
The promotion of various special offers for local sports clubs and businesses.
Barry told us about several websites he had seen that he liked the look of, and what it was he liked about them. From this information we were able to build up a picture of what Barry wanted, and create something that we knew Barry would love.
We are delighted with the positive comment Barry has received from his new clients. We are looking forward to seeing Barry's business grow as we continue to market his services.
I'm very proud of the website and I'm delighted to direct clients and colleagues to it. If you are looking for a professional service with fantastic results I recommend Physio123

- Barry, Kehoe Physio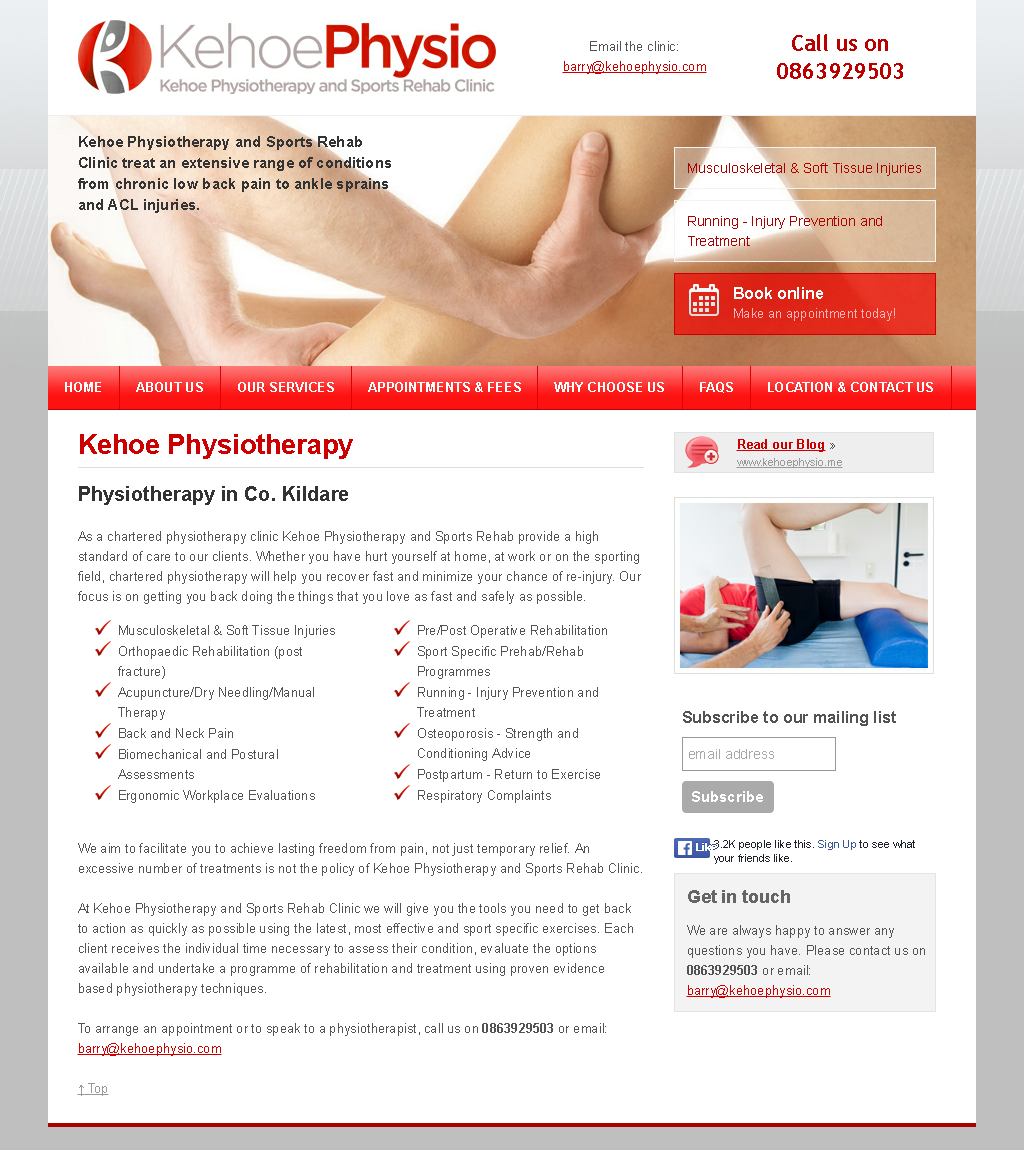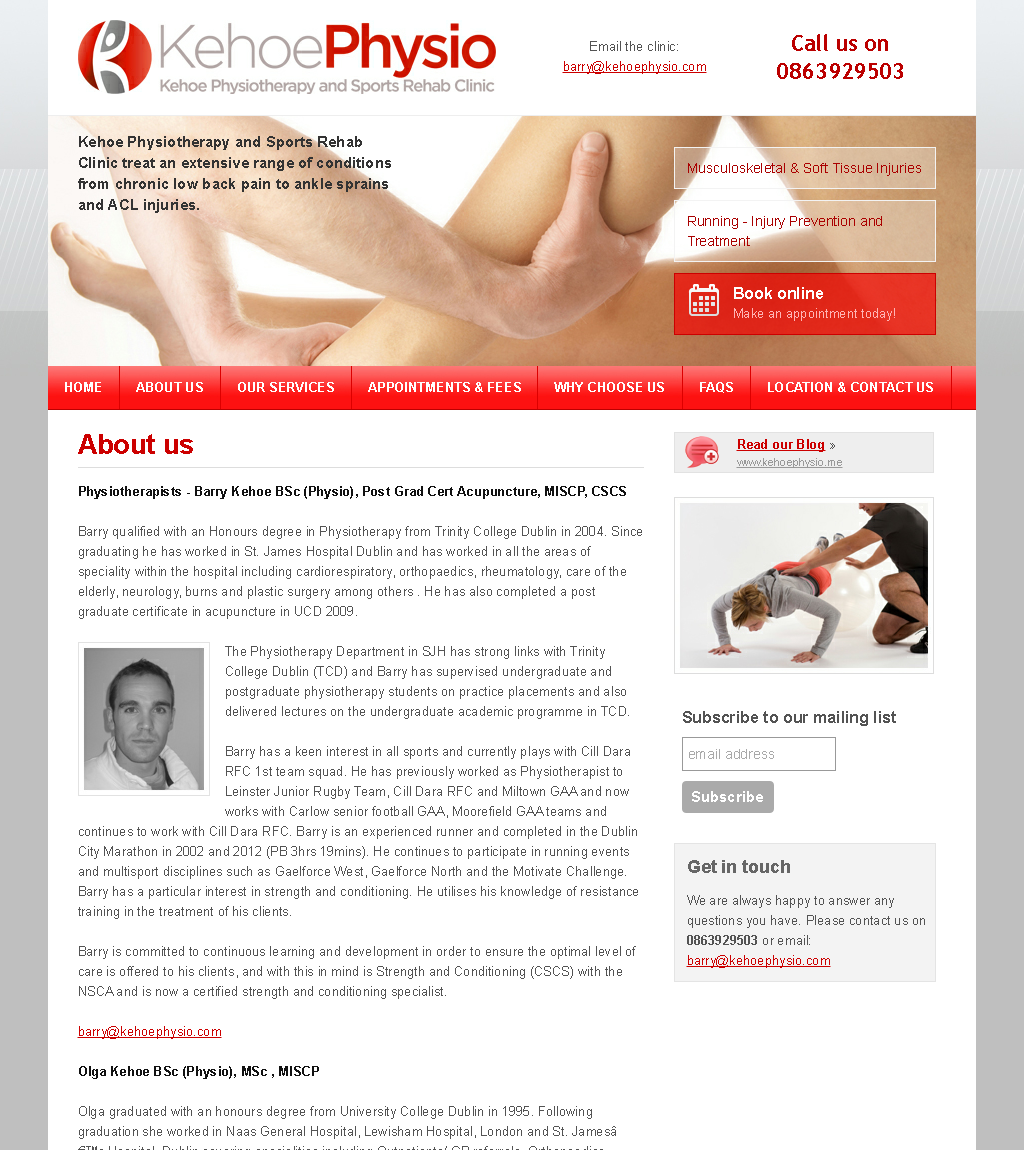 Results
I contacted many different designers and was faced with the arduous task of trying to explain the requirements of a website which would cater for the specific needs of a physiotherapy and rehab clinic.
Dealing with Physio123 has taken the stress out of planning a website. Physio123 understand the physiotherapy industry, therefore, the website they created is effective and user friendly.
As it was a new business I wanted everything perfect and made many changes, modifications and additions. Physio123 were more than willing to take all these points on board without showing any sign of frustration! Every email was replied to without delay and all questions and queries were fully answered.
My website looks great. I have been getting great feedback from customers, colleagues and friends about the website! All of my clients have spoken positively about the website and were impressed with the professional finish.
If you are looking for a professional service with fantastic results I recommend Physio123. I would have no problem in recommending Physio123 to other Irish colleagues.
I'm very proud of the website and I'm delighted to direct clients and colleagues to it. If you are looking for a professional service with fantastic results I recommend Physio123
Check out the website:Kehoe Physio